DHA Phase 9 Islamabad - a prestigious residential community situated in the heart of Pakistan's vibrant capital city. As an exceptional new housing phase developed by the esteemed Defence Housing Authority (DHA), it exemplifies the epitome of modern living, offering a harmonious blend of contemporary amenities and natural surroundings.
DHA Phase 9 Islamabad stands out as a true masterpiece, showcasing intricate architectural design and an unmatched commitment to excellence. The diverse residential plots in DHA Phase 9 Islamabad reflect detailed planning to suit various preferences and lifestyles, showcasing architectural excellence. 10% of developmental work is already done.
DHA (Defence Housing Authority) in Pakistan is a top standardized and popular organization that develops high-end residential communities, known for their quality infrastructure and amenities. Originally developed by the Pakistan Armed Forces. DHA projects have expanded to include civilians, offering upscale lifestyles and investment opportunities throughout the country.
With an array of residential and commercial plots, state-of-the-art facilities, and strategic picturesque landscapes, DHA 9 Islamabad stands as a testament to the DHA's commitment to crafting innovative living spaces. Below are the details of this urban oasis, where dreams of a serene and upscale lifestyle come true.
The NOC (No Objection Certificate) approval for DHA Phase 9 is approved as the project is introduced and overseen by the Pakistan Armed Forces. It is said to be completed in 2 years.
This endorsement tells that the development adheres to the necessary standards and regulations set forth by the governing authorities, ensuring a secure and well-planned community.
With the approved NOC, residents and investors can have confidence in the project's credibility. They can look forward to enjoying a modern and luxe lifestyle in one of Islamabad's most worthy societies.
The Pakistan Armed Forces officially own DHA. Habib Rafiq Pvt. Ltd is announced as the developer.
Habib Rafiq Pvt. Ltd
Habib Rafiq Pvt. LTD is the official development partner chosen by the Defence Housing Authority (DHA) to undertake the construction and development of the housing project.
This partnership involves the HRL working closely with DHA 9 to execute the planning and construction of the society, adhering to the DHA's guidelines and standards.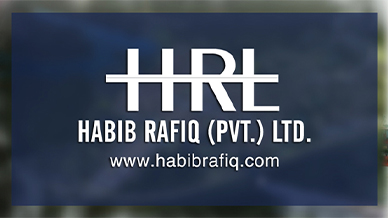 The Habib Rafiq Group is a private company and one of Pakistan's leading construction and engineering conglomerates.
They have been involved in various large-scale development projects, including real estate and infrastructure, and are known for their expertise and commitment to delivering high-quality results.
Previously they have been a strong and influential share of development in various projects such as Bahria and DHA in Islamabad. The company has successfully launched its housing societies named Royal Orchard Sahiwal, Royal Orchard Multan, and Royal Orchard Sargodha.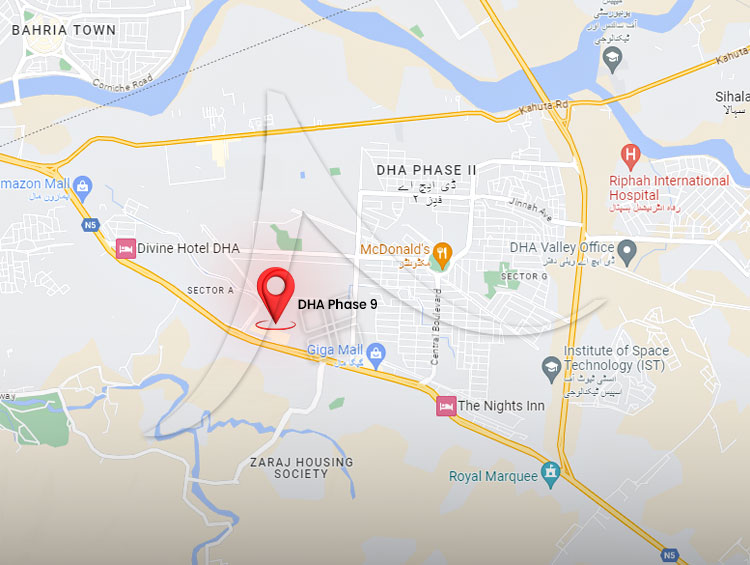 Phase 9 boasts an excellent location with convenient access to Rawalpindi and Islamabad. The project is strategically positioned on a premium piece of land between Islamabad Highway and Margalla Road.
The presence of neighboring housing schemes adds to its appeal. The proximity to Thalian Interchange and 7 minutes away Islamabad International Airport further enhances its grandeur.
DHA 9 is closely connected to DHA Phase-I, Askari-14, and Bahria Town Phase-VIII.
Living here means enjoying a beautiful and eco-friendly environment. This combination of accesses makes it a trustworthy and attractive asset choice for both local and international investors.
Total Area
Phase 9 Islamabad, a significant land area of approximately 15,000 kanals has been designated exclusively for residential purposes. This expansive land shows the commitment of DHA to provide ample space for building homes and creating a vibrant living environment.
With such a vast expanse of land, the phase offers many possibilities for constructing various housing units, putting up architectural styles, and catering needs and likeness of coming homeowners.
The master plan of phase 9 will be established in two sectors such as residential and commercial. They have specific high-level characteristics.
Residential Plots
The developer will offer a diverse selection of housing plots to cater to the choices and needs of homeowners and investors.
From cozy 5- Marla plots (approximately 125 square yards) to expansive 1 Kanal plots (approximately 500 square yards) and even larger sizes, citizens can select their ideal home.
The aim is to accommodate residents varied wants and financial capabilities so that Phase 9 becomes a place where everyone can find their perfect home.
Commercial Plots
In the upcoming DHA Phase 9 plan, developers will thoughtfully integrate commercial areas following the traditional DHA model.
These zones are strategically placed to provide residents and visitors easy access to businesses, shops, restaurants, and amenities— making daily life more convenient.
Their urban planning aims to create a self-sustained environment, enhancing the living experience while maintaining standards set by DHA societies.
More details will come soon from the owners so stay tuned with Arkaa Consultants.
The DHA 9 Islamabad official payment plan will be released soon, offering pre-booking launch options for interested buyers. As with previous DHA projects, these payment plans are anticipated to be flexible and designed to accommodate various budgets and preferences.
Potential investors and homeowners can look forward to accessing details of dha Islamabad phase 9 plot for sale once they are officially launched. This enables them to make informed decisions and secure their desired plots. The plots will have balloting.
After the balloting process, you will be required to deposit a 20% Confirmation/Down Payment within 30 days of the total plot price. This payment includes DHA Charges and Government Taxes.
The remaining amount can be paid through a flexible payment plan, spanning 1 to 3 years, with a lump sum payment option. This payment structure offers convenience and allows you to secure your plot while managing the remaining payment according to your preferred timeline.
Possession of plots is expected by December 2024.
DHA projects are considered attractive for real estate investment due to their reputation, well-planned layout, and potential for value appreciation over time.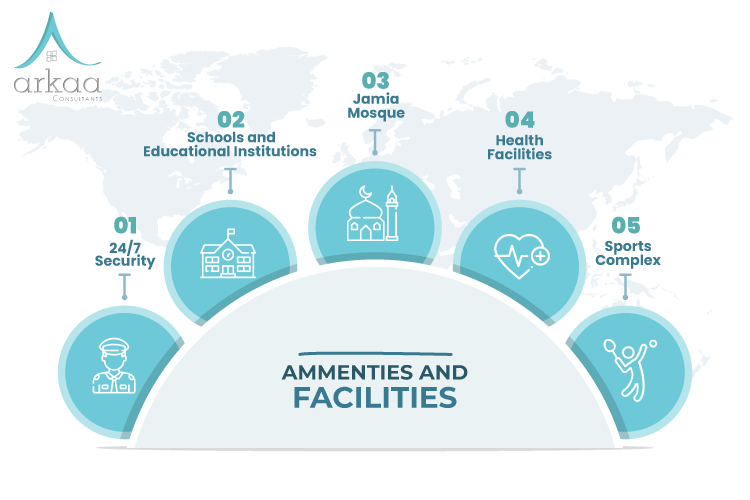 DHA is renowned for providing a wide range of amenities and facilities in its residential communities to enhance its resident's quality of life. While the specific amenities and common features found in Phase 9 will include:
24/7 Security
DHA prioritizes the safety and security of its residents by implementing advanced security measures, gated entrances, and 24/7 surveillance systems.
Parks and Green Spaces
This community will boast well-maintained parks, green areas, and jogging tracks, providing opportunities for entertainment and relaxation.
Schools and Educational Institutions
Defence incorporates top-notch schools, colleges, and educational institutions within its boundaries, offering quality education options for families.
Jamia Mosque
DHA 9 ensures easy access to its Jamia mosque, providing a convenient place for daily prayers.
Commercial Areas
DHA phases will include commercial zones comprising shopping centers, supermarkets, restaurants, and other essential services.
Health Facilities
Residents will have access to medical clinics, hospitals, and healthcare centers within society, assuring quick medical assistance.
Sports Facilities
It will offer sports complexes, gyms, and grounds for fitness enthusiasts and athletes.
Community Centers
The centers will serve as venues for social gatherings, events, and activities, fostering a sense of community.
Waste Management
DHA will underline proper waste disposal and management to maintain cleanliness and hygiene within the community.
Underground Wiring
Many phases have underground utility systems for power lines and telecommunications, contributing to the area's aesthetic appeal. This phase will also have an underground wiring system.
Road Infrastructure
It will ensure well-designed road networks with proper signage and street lighting for smooth traffic flow.
These amenities and facilities collectively create a conducive and comfortable living environment, making the community highly desirable for residents seeking a modern and lavish lifestyle.
Investing in Phase 9 offers several benefits that make it an attractive option for investors:
Strong Reputation: DHA projects have a well-established reputation for delivering high-quality developments with modern amenities and infrastructure. This reputation enhances charm and potential for value appreciation over time.
Prime Location: Phase 9 is strategically located between Islamabad and Rawalpindi, with convenient access to major highways and important landmarks. Its central position adds to its desirability and potential for capital growth.
Potential for Capital Appreciation: As Phase 9 develops and matures, the area's demand for residential and commercial properties will likely increase, leading to potential cash appreciation for investors.
Secure Investment: It is known for providing a secure and well-planned living environment with stringent security measures. This assurance attracts investors looking for safe and reliable investment opportunities.
High-Quality Amenities: The society is expected to offer a range of amenities such as parks, schools, mosques, commercial areas, and healthcare facilities, further enhancing the overall living experience and attractiveness for potential buyers.
Rental Income Potential: Investors can generate rental income by leasing their properties to tenants, given the high demand for rentals in well-planned and secure areas like DHA.
Diverse Plot Sizes: It will offer a variety of plot sizes, catering to different budgets and preferences. This diversity allows investors to choose plots that align with their investment goals.
Long-Term Investment: Real estate investment in DHA Phase 9 is often considered a long-term strategy, allowing investors to benefit from capital appreciation and rental income over time.
Avail the opportunity to receive assistance from Arkaa Consultants expert team who are always available to help. The project's pricing is highly competitive and varies based on the land size.
Follow the booking procedure outlined below to secure your plot in DHA Phase 9, Islamabad.
Download and print Application Form.
Attach one passport-size photo of the candidate.
CNIC copy and closest relative (one).
Submit Original Pay Order / Demand Draft of Processing Fee (Non-Refundable) Rs. 20,000/- in Favor of "DHA Rawalpindi" NTN: 4220394-5.
Submit your reports, and request us to affirm booking.
Note: Documents are ready and completed within 30 days, then will be delivered to your address.
Online payment for DHA 9 can be made by Roshan Digital Account (RDA) holders of MCB, UBL, HBL, Meezan Bank Ltd, Faysal Bank Ltd, and Bank Alfalah Ltd through IPG Portal links.
Non-RDA holders of HBL, Askari Bank Ltd, and 1 Link (1 BILL) can also make payments through IPG Portal links.
FAQs
The great housing project DHA Phase 9 has pre-launch in Islamabad. It is one of the top residing options in Pakistan.
DHA Phase 9 is situated on a prime piece of land between Islamabad Highway and Margalla Road.
DHA Phase 9 in Islamabad offers multiple ranges of residential and commercial plots for sale.
Possession of plots is expected to be held in December 2024.
DHA Phase 9 Islamabad is a profitable investment due to well-planned infrastructure and the potential for property price appreciation. DHA provides top facilities for its residents and a refined peaceful environment for living.