Al Kabir Town Lahore
Al Kabir Town was launched in 2016 by an emerging developing firm Al Kabir Developers. The area of Al Kabir Town is based on 2,500 Kanal land. A well-designed community aesthetic is located in the ideal location of Lahore, Main Raiwind Road.
Al Kabir town has 4 phases, each phase has several blocks like A, B, C, and D. In 2016 Phase I was launched by the developers, and in March 2017, apartments were launched. Later, in May, Phase II was launched by the developers, and then Phase III & IV was launched also known as Kings Town & Maryam Town. The best part about Al Kabir town is that all phases are Lda-Approved. Society is the initiative to provide luxury and modern living space to the people of Lahore at an affordable price.
Al Kabir Town Developers
Al Kabir Developers is the developer of Al Kabir Town. They began the journey by launching Phase I in 2016, and after the immense success and appreciation of the investors, they launched Phase II & III.
Chaudhry Aurangzeb is the owner of Al Kabir Developers. The Chief Engineer of the company is Major ( R) Tariq Manzoor, and Lt. Col ( R) Pervaiz is the Senior General Manager. All of them are quite experienced and have expertise in real estate.
Al Kabir Town NOC
The No Objection Certificate (NOC) of Al Kabir Town is approved by Lahore Development Authority. Moreover, all the other necessary documents are approved too. So, as an investor, stay sure that all the developments in the 3 phases are as per requirements.
Al Kabir Town LDA Approved NOCs are as follows: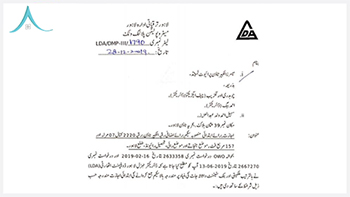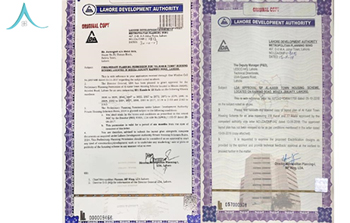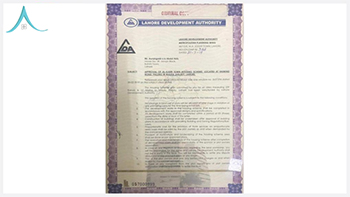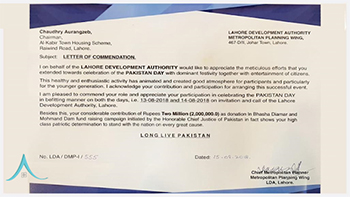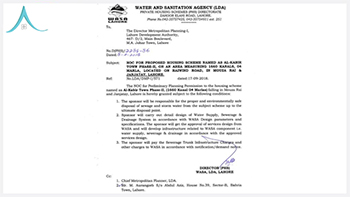 Al Kabir Town Location
Al Kabir Town is located in the prime location of Lahore, at Main Raiwind Road. Moreover, it is easy to access society in the following ways:
5 min Drive from Lahore Ring Road
3 min drive from Sharif Medical City Road
19 min drive from Multan Road
14 min drive from Canal Road
9 min Drive from Defense Road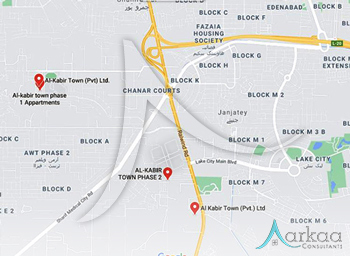 Landmarks & Places Near Al Kabir Town Lahore
WAPDA Town
Kot Araian
Bahria Orchard
Valencia
DHA
Bahria Town
Lake City
Master Plan of Al Kabir Town
The master plan for Al Kabir Town Lahore is designed by professionals, who focused on every minor detail. They ensure to provide a classy and comfy living concept.
According to the Al Kabir Town Lahore timeline and design, in 2016 Phase I was launched and in March 2017 apartments were. Later, after 2 months Phase II blocks were launched for the investors in which A, B, C, and D blocks were included. Later in July Block E was launched and then came Phase III which is popularly known as Kings Town.
Ali Block was launched in 2017. The block was presented to the investors within a given deadline. The block is environmentally friendly and has an international standard infrastructure. The block is perfect for those who prefer to live in peace. Later the Usman block was introduced with similar amenities and facilities.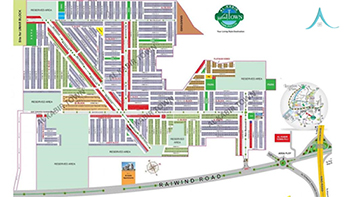 Al Kabir Town Phase 1 Map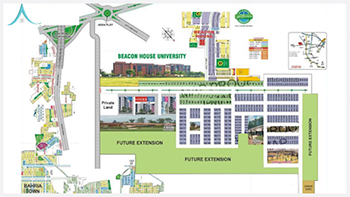 Al Kabir Town Phase 2 Map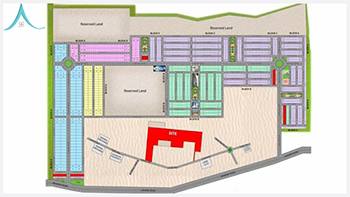 Al Kabir Town Phase 3 (Kings Town) Map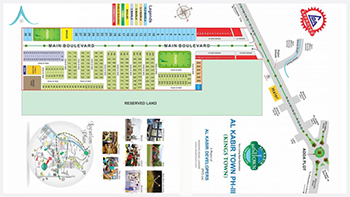 Al Kabir Town Phase 1
In Al Kabir Town Phase 1, residential plots of 3 and 5 Marla and commercial plots of 3 and 4 Marla are available in A Block.
All the plots are available at a reasonable price compared to the societies around them. An individual can buy the Al Kabir town plot on installment plan.
The developers have offered an easy installment plan of 3 years or half-yearly. It has everything for everyone when it comes to lifestyle preferences.
Al Kabir Town Phase 1 Payment Plan for A Block Residential & Gold Commercial Plots
Al Kabir Town Phase 1 Payment Plan for A Block Extension
Al Kabir Town Phase II
Al Kabir Town Phase 2 location is mapped at a more strategic and ideal area, precisely at Raiwind Road opposite the Main Boulevard of Lake City.
A genuine piece of modern architecture combined with the lush green and peaceful surroundings viewing the location map, it is concluded that this location is much more ideal than the previous one.
Al Kabir Town 2 is LDA-approved, making it a worthier investment option.
3 Marla, 5 Marla, 7 Marla, and 8 Marla residential & commercial plots are offered by Al Kabir Town phase 2 payment plan 2023.
These are equipped with all the facilities and amenities of a world-class lifestyle. MCB has opened up a new branch on Main Boulevard Al-Kabir Town Phase-II. With a mission to offer everyone an opportunity to live a dream lifestyle at a cost, everyone can afford.
A, B, C & D-block Phase-II Residential and Commercial Plots Payment Plan
A – BLOCK (Phase-II) Broadway Commercial Payment Plan
Phase-II Platinum Homes Payment Plan
B – BLOCK (Phase-II) Jinnah Avenue Commercial Payment Plan
E-BLOCK (Phase-II) Residential & Commercial Payment Plan
E-BLOCK (Phase-II) E-Central Commercial Payment Plan
E – BLOCK (Phase-II) Midway Commercial Payment Plan
Al Kabir Town Phase 2 Payment Plan for Abu Bakar Block Residential and Commercial
Al Kabir Town Phase 2 Commercial Plot Payment Plan for Umar Block
Al Kabir Town Phase 2 Residential Plot Payment Plan for Umar Block
Al Kabir Town Phase 2 Payment Plan for Usman Block and Extention
Al Kabir Town Phase 2 Payment Plan for Usman Block Commercial 4-Year
Al Kabir Town Phase 2 Ali Block Residential Payment Plan
Al Kabir Town Lahore Features & Amenities
Al Kabir Town is the most affordable society in Lahore that offers a wide range of life necessities. Some of the top necessities are as follows:
Electricity & Water Supply
Electricity and water are the basic necessities of life. The developers have made sure that the residents don't face any issues from this end. To ensure the electricity supply 24/7, developers have provided underground wiring. Moreover, water filtrations are also installed in the society to ensure a clean water supply.
Shopping Center
For leisure and to fulfill the shopping requirements of the residents, a shopping center is available too.
Gym
There is a saying, "Health is Wealth." The outstanding gym is also available in the housing scheme that has the latest equipment and tools for fitness freaks.
Masjid
The beautiful mosque is constructed in society and has all the facilities to provide ease to the worshippers.
Power Backup
Power backup is something that is mainly available in societies where plot prices are a bit high. However, in Al Kabir Town Lahore, they have their own power system with a backup power generator. The system ensures everyone receives electricity without interruption.
Health Facilities
A world-class hospital is also present in the society that has modern machinery, and even emergency service is available for the residents.
Restaurant
To satisfy the hunger cravings of the residents restaurants are present in the society.
Zoo
Zoo to let your children see wildlife from near and get educated.
Guidelines to follow while Purchasing/Sale of Plots in Al Kabir Town:
Following are the guidelines to follow:
Document Verification:
It is important for customers to make sure that the property that they are going to invest in is approved and also has a NOC. This not only raises the value of the property but is also important to provide overall customer expectations.
Financial Security:
Another important tip is that the line of purchase should be parallel with the transaction that you have decided to comply with. This way the customer can enjoy the process of sale or purchase.
Property Visits:
Visiting the property before making a financial transaction is one of the most important things that should not be ignored under any condition. Make sure to visit the site and see what you are purchasing for yourself.
Booking Procedure:
The booking process of this scheme is easy to comprehend. Just follow the given below steps:
Pay attention to the form filling
Make sure to attach the copies of the national identity card
Pay the down payment via check or through pay order in favor of Al Kabir Town.
Remember to check with the management whether they have made any recent changes or not.
You can also pay in cash after checking with the management.
Submit all the above-mentioned documents and get your receipt.
Documentation Requirement for Booking:
Following documentation is required to buy property Al Kabir Town:
Passport Size Pictures (2)
National Identity Card Copies (2)
ID card of your Next of Kin (2)
NICOP for overseas clients
Benefits of Investing in Al Kabir Town Lahore:
There is not a single shadow of doubt on the prevailing importance of investing in real estate. This market is the most in-demand and promises both a stable income as well as profitable ROI.
Some key benefits of investing in real estate are:
1. Financial Security:
In case you wish to make sure that your asset not only stays safe but also with the passage of time their worth increases then this sector is the ideal one to make an investment in.
2. Stable Income:
Once you have made a purchase, you invest in it to develop it, and then you sell it. This is a cyclic process that ensures a stable source of income. You can also double the price value of a building by renting it out. All this ensures one single thing and that is a stable income.
3. Manageable:
It is easy for a person to manage a real estate investment than any other investment that is out there. The best thing that you have to do is that you just have to visit it every once in a while to ensure that things are running smoothly there.
4. Passive Income:
Whether you decide to buy a developed one or want to develop an otherwise open land, both of these can prove to be a good source of passive income. The rent that you might generate from these can become a steady source of income for the coming generations.
5. Non-depreciable Asset:
Real estate is one of those sectors that will never lose its market value and can ensure a steady and stable return of investment no matter how bad the economy gets. Thus it is one of the most reassuring sectors to invest in at any time.
FAQs
It is better because of world-class infrastructure and affordable prices.
Al Kabir Developers are the developers of Al Kabir Town.
Yes, Al Kabir Town Lahore is a legal society as all its phases are LDA-Approved.
Yes, it does because the installment schedule is perfect for families, even if their background is humble. All this increases the chance of high-yield investment.
The location of Al Kabir Town is prime as it is located at Main Raiwind Road Lahore.