Madina Heights 4- A Splendid Reckon
This 6-plus floor of Madina Heights is a high-rise building with modern architecture that has an elevation and interior based on geometric and angular aesthetics. This marvel is an addition to the growing real estate industry of Bahria Town, Lahore. The project gives a first-class pleasurable stay and commercial opportunities for the investors.
The apartments provide you with solitude, security, and peace of mind. The apartment building has the most elegant modern geometrical design high-rise architecture. It has a rooftop providing views of the entire city, the rooms have the best scenic views from the balconies. Along with it is a thoughtfully designed interior with appropriate lighting and cross-ventilation to make your living space comfortable.
The apartment building of Madina Heights 4consist of valet parking that is secure and neat with the proper setting, and mobility is well-structured with modern elevators and safe staircases.
Every apartment reflects ethnicity and sophistication that presents a view of elite living envisioned by the leading brand of luxury builders.
Madina Heights 4 Bahria Town - Developers
Realtek Properties is an organization providing consultancy in the real estate sector and offering services of construction and development. They have authorized dealers in Bahria Town and Al-Kabir Town Lahore. Having a vast experience in construction.
Design and Build is an organization of highly qualified engineers, project managers, and technical professionals who undertake the most demanding and prestigious construction projects. Their previous projects have been very successful. Their core capabilities show in the outcomes of their projects. Their priority is to complete projects on or before deadlines with finesse, dedication, and hard work. It is here with the rationale of creating enhancements to give a fully encouraged and driving the brand to the industry.
Their goal is to build one-of-a-kind buildings. Developers have a group of very talented civil engineers, architects, technical personnel, competent field surveyors and instructors, and very dedicated staff, that work tirelessly to create innovative projects in the country.
It is their goal to make the infrastructure of high-rise buildings classy, beautiful and durable. They worked as a game-changer to build the world around them a more sustainable place to live.
Their successful endeavors have gained enormous appreciation because of their deliverance on time, being in the best locations in town, and smart building infrastructure-unique and modern in its way.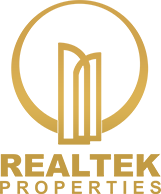 Location of Madina Heights 4
Madina Heights 4 is located in Bahria Commercial Complex (Umer block Commercial) adjacent to Safari Villas in Sector B Bahri town Lahore.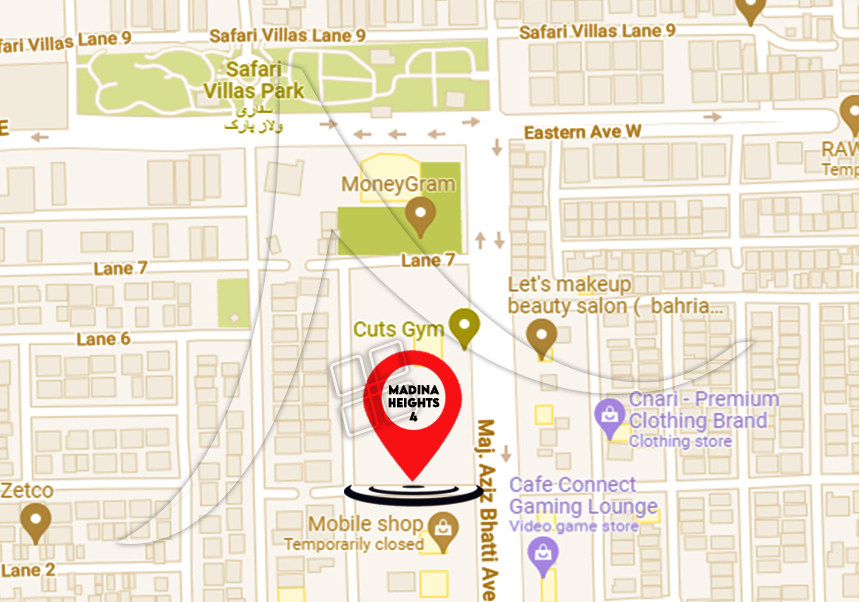 Other than being in the prime location of Bahria Town, the whereabouts of the project is extremely attractive because of:
Next to Safari Villas
Next to Safari Mall
5 mins from Bahria Grand Mosque
10 mins from the Motorway
NOC of Madina Heights 4
The application for the NOC approval has been approved by Lahore Development Authority and TMA for Madina Heights 4. Therefore, it's going to be held a legal status to be not countered or questioned. Also, it will encourage investors to come and invest in it.
Payment Plan of Madina Heights 4
Ground floor and Lower Ground Floor commercial payment plans of Madina Heights 4 are as follows:
Studio Apartments
Studio apartments deliver the following ultimate pleasurable luxury.
Modern Washroom
Modern design washrooms with artistic designs of vanities and shower areas. The washroom fittings are durable and long-lasting.
Media Wall
Straight lines design of multimedia wall with all connections at one spot Expansively living room gives the appropriate welcome into the luxury residence.
Contemporary Kitchen
Bring out the chef in you in this modern and stylish kitchen adorned with top-quality fittings that make everyday cooking comfortable.
Modern Bedroom
Modern bedrooms with a high-quality interior. Your personal space gives a luxury feel where every amenity is within your reach. The Room has classical flooring and windows that welcome natural lightning.
Floor Plan of Madina Heights 4 Lahore
Commercial Retail Outlets
A promising business opportunity in the heart of Bahria town Lahore's commercial district at the most prime location of sector B. The spacious shops will have a guaranteed rental income of 8% annual rental income with a 2.5 years contract.
The Ground and Lower Ground floors of the building are dedicated to commercial shops. The Grand Reception area is on the ground floor. Booking of shops starts from the given down payment. Shared commercial spaces are also available for sale.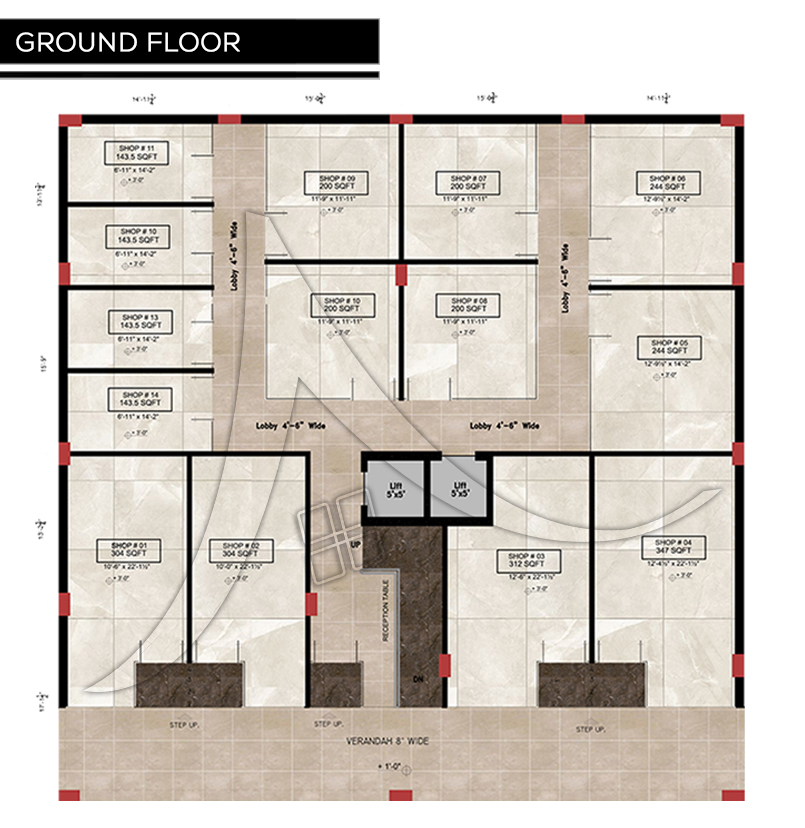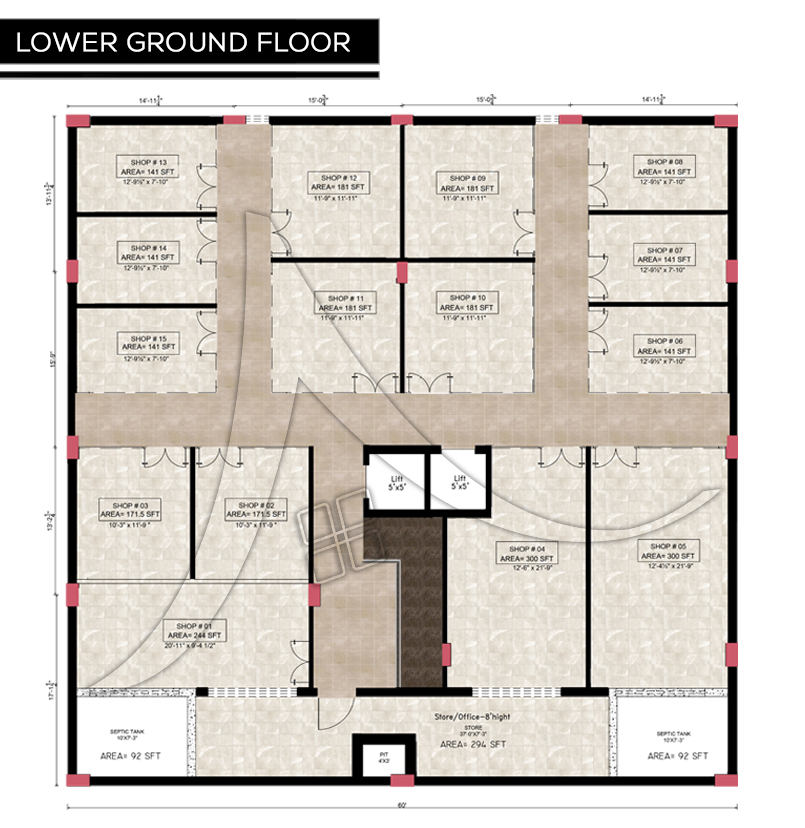 1-6th Floor Residential Apartments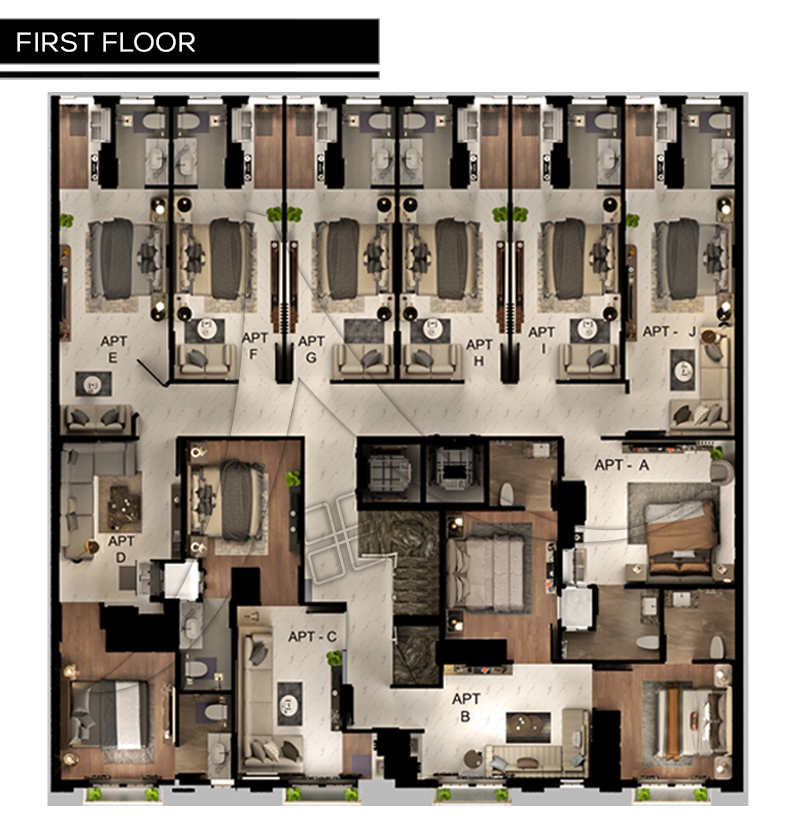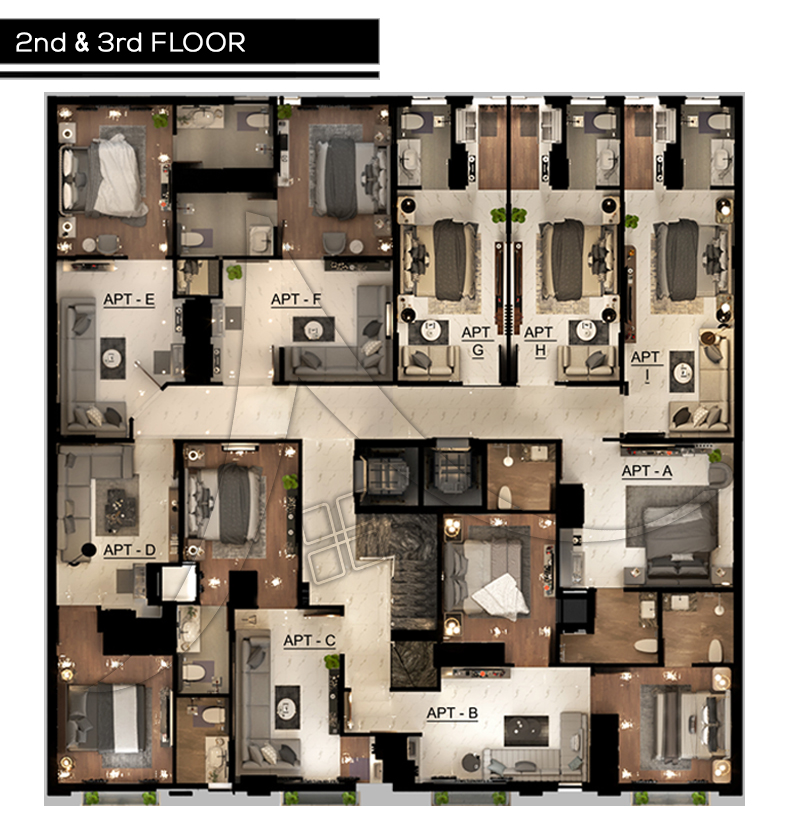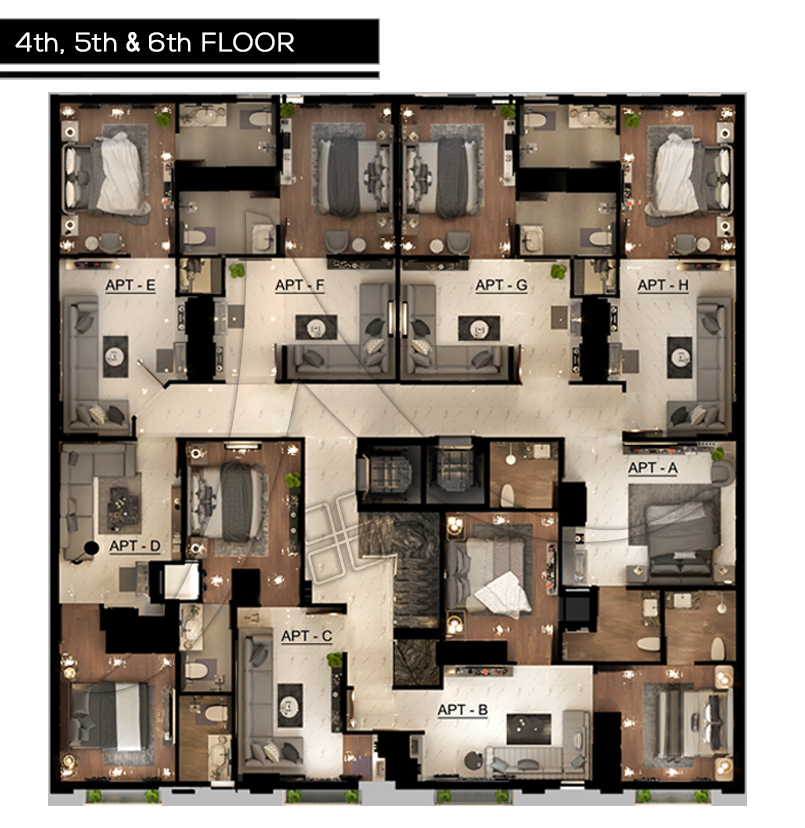 Features of Madina Heights 4 Lahore
Some of the stand-out features of Madina Heights 4, make it unique and attractive in every aspect.
Aesthetic Rooftop Top Restaurants at Madina Heights 4 luxury life is incomplete without luxury food, enjoy the perks of living at Madina Heights 4 by rejuvenating the joy of fine dining in your favorite restaurants
A haven for your vehicles: Spacious valet parking for the visitors
High-tech elevator facility provided at Madina Heights 4. High-quality infrastructure ensures your safety and high-quality elevators provide a good foundation for the efficient operation of the tower
Super mart: Shop without leaving your premises. Facilitated with every item present on your grocery list. The facility of a supermarket is available only at Madina Heights 4
Corridors: Enjoy your walks down the wide and well-designed corridors
Grand Reception
Why You Should Invest in Madina Heights 4?
Located in Bahria Town Sector B, which is one of the most densely populated areas
LDA and TMA Approved the project which results in a secure investment
8% guaranteed annual rental income with 2.5 years contract on full payment
2.5-year easy installment plan with guaranteed property appreciation