Pearl One Residences
Pearl One Residences is an upcoming residential complex that is exquisite in all the facilities that it is providing to the general masses. This residential deluxe is equipped with all of the latest and up-to-date amenities. Envisioned to stay parallel with the updated life necessities and to upgrade the living standards of the residents. This way this residential compound is going to offer nothing but the convenience of life to the natives.
The residential experience of this compound will be groundbreaking in every possible aspect. Residents will have access to all the shared arrangements as well as the in-house recreational activities that have been designed to enhance the quality of life.
Comprising G + 11 storeys and 2 basements, the developers are paying keen attention to the architectural design of this real estate structure.
Pearl One Residences Developers
Pearl One Residences is an upcoming megaproject of one of the most esteemed real estate companies of Pakistan, Bridgeway developers. They have built quite a repute for themselves in the market in the previous years. Known for their dynamic approach these developers pay enough attention to the details. This aspect is even apparent from their planning and execution strategies. Their work speaks volumes about their dedication. Pearl One Residences are one such fine example of their professionalism. The Pearl One Residences developer is also paving the way for revamping the real estate horizon in Pakistan with their contemporary approach towards work.
Pearl One Residences Location
Gulberg is one of the most sought-after locations in the whole of Lahore. All this hype is primarily because of its modern infrastructure, glamor, and updated facilities. Pearl One Residences are located right at the center of Lahore from where everything be it markets, intersections, or expressways is just minutes away.
Some of the key features that make Pearl One Residences an accessible residential complex are as follows:
A 1-minute drive away from MM Alam Road & Main Boulevard
A 2-minute drive away from Hussain Chowk & Liberty Market
A 3-minute drive away from Center Point & Kalma Chowk
A 5-minute drive away from Garden Town & Barkat Market
A 7-minute drive away from Canal Road
Prospects of Investing in Pearl One Residencies Lahore
The main vision of this residential compound is to offer an enhanced and upgraded lifestyle to the people. Pearl One Residences Lahore is a treat for sore eyes as it provides an enriched experience to the natives. From the aesthetically designed interiors to the frontline architecture, Pearl One Residences are a testament to the meticulous efforts of its developers.
This state-of-the-art structural design is something that will leave all the spectators spellbound. From modern designs to sleek finishes, properly planned floors to diversity in the residential options, Pearl One Residences are the best option for a stable ROI generation.
This residential estate is something extraordinary which includes
1-bedroom apartments
2-bedroom apartments
World-Class Facilities Provided by Pearl One Residences
Pearl One Residences is an ambitious project to revolutionize the very basics of real estate in Pakistan. This project is one-of-its-kind as it is going to breathe a new life in the urban realm by infusing all the right ingredients of modernism.
This contemporary lifestyle of this housing society is fueled by the following prospects:
This residential wonder is located at one of the primary spots in Lahore
A skyscraper in making which will offer a spellbound view of the entire neighborhood
Boosts 11 storeys and a ground floor with sufficient parking space
Intricately designed interiors that offer high-end finishes
Top-tier facilities which offer both recreational and entertainment options for all age groups
Rooftop swimming pool and an associated area for outdoor activities
Pearl One Residences Payment Plan
For the case of 2-bedroom apartments, a 30% down payment and a possession payment of 20% are required. Furthermore, for customers' convenience, a 36-month installments plan is also in place.
For one-bedroom apartments from the ground to the 11th floor, you have to pay a down payment of 30%. And at the time of claim, you have to pay a 20% amount in the context of possession payment.
For further details check out the full-fledge payment plan here:
1-Bedroom Apartment Payment Plan
2-Bedroom Apartment Payment Plan
Commercial Payment Plan
Pearl One Residences Comprehensive Floor Plan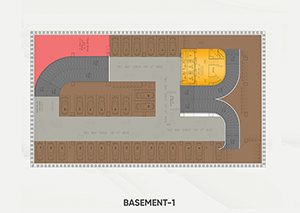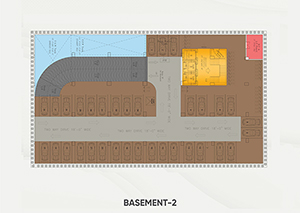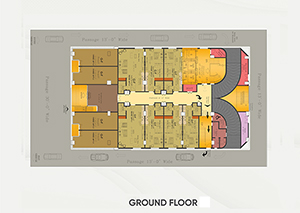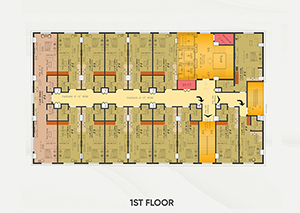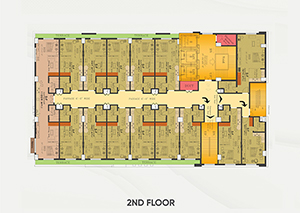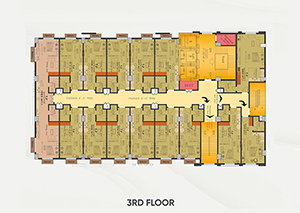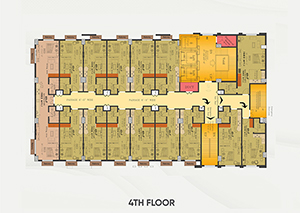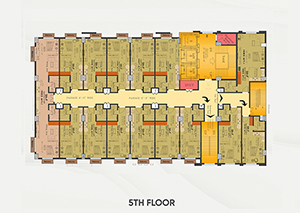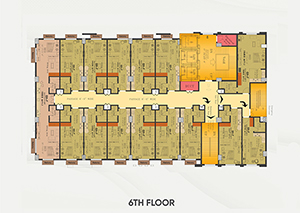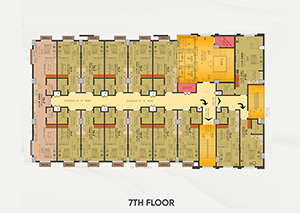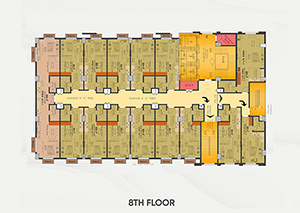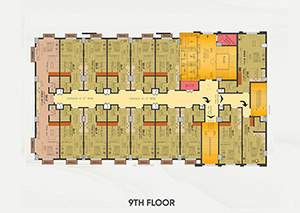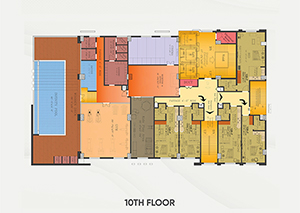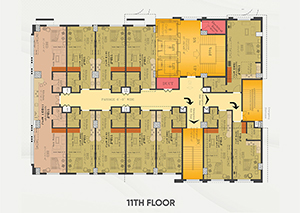 FAQs
The state-of-the-art architectural design and sleek interiors are what promises long-term and stable profits.
Yes, this is an affordable housing society as the payment plan is stretched out over a span of 36 months.
Bridgeway developers are the primary construction company behind this project. They are a name to be reckoned with in the real estate market.
This ambitious project is located in one of the busiest areas of Lahore. Gulberg can easily be categorized as one of the most accessible areas of Lahore. Pearl One Residences are situated in this sought-after area.
Pearl One Residences
Pearl One Residences is a lavish residential compound that is located in the most sought-after areas of Lahore. The developers are leaving no stone unturned to ensure both the highest standards of quality and modern architecture. Thus, invest in this luxurious residential project and earn a stable revenue for a longer time period.