Capital Smart City Location Map-Access Points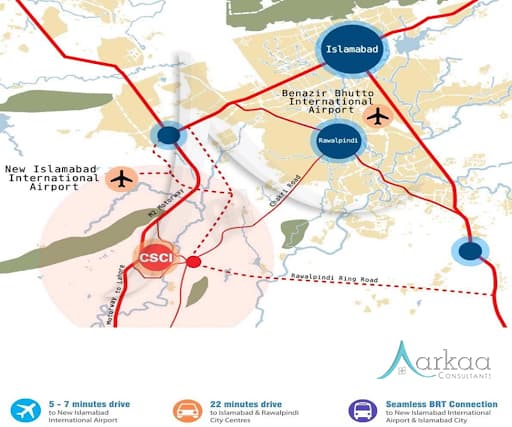 The Smart City Islamabad location map is worthwhile to invest in your hard-earned money. NHA has approved the interchange of Capital Smart City on the M2 Motorway. This has made access comfortable through Main Chakri Road from the M-2 Motorway. The map shows an entry from surrounding areas from National Highway, Lahore-Islamabad M2. It would be super smooth for people to reach Capital Smart City in the future via Ring Road, after completion. In just 7-8 minutes from New Islamabad International Airport, you can reach Smart City Islamabad. This is a great location to get home for Overseas Pakistanis. The community is based on a huge land with an incredibly designed master plan.
Area of Capital Smart City Islamabad, Pakistan
Capital Smart City Islamabad has covered a minimum of 55,000 Kanal. The area is 10 times bigger than any nearby housing project. This community will keep on expanding, and new blocks will become a part of it.
The developers sent the request for the expansion to the authorities in August 2019. The approval for the extension came in June 2020 and now the Smart Capital City is spread over 80,000 Kanal which makes it the most prominent housing project in its surroundings.
Till the latest update, NOC for Capital Smart City has been approved for an exciting expansion that now concludes to a total area of 1,00,000 Kanal. What started from 20,000 Kanal is now a magnum opus that covers an area of 1,00,000 Kanal.
Now let's have detailed information about the Capital Smart City master plan that is resided on this grand land.
Capital Smart City Islamabad Master Plan
A Singapore-based consultancy firm, Surbana Jurong has been assigned to design the master plan for Capital City Islamabad. The design is proposed by Norman Foster.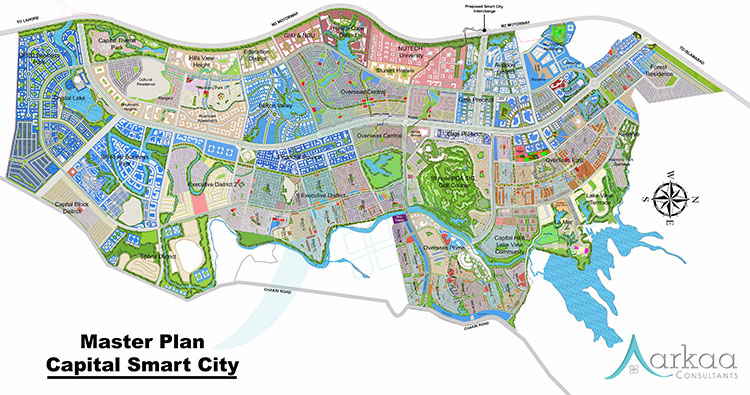 To plan the Smart City in Islamabad, proper organization and synchronized thinking were done. In the plan, multiple advanced facilities and amenities were kept in mind to make enough room for residential, commercial, and entertainment aspects.
Capital Smart City Master Planning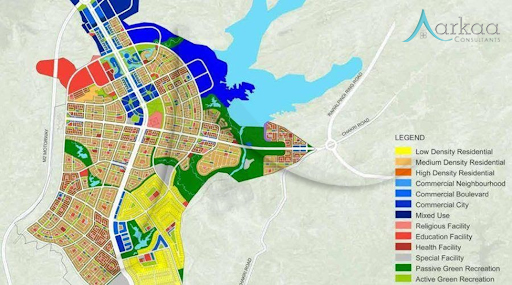 Mainly the concept of the Capital Smart City Islamabad master plan revolves around innovative new destinations that allow people to work, play and live. Foreign investors are also convinced by all this.
Smart City Islamabad aims to make the everyday life of the native citizens manageable, advanced, and livable. With this ideology as a basis, the growth perspective of this housing fantasy is extremely far-reaching. Islamabad has become the centre of various international standard investment opportunities. The developers have also proposed a township model for the smart city project Islamabad. This model is designed to solve all issues of traffic flow. Because of the Capital smart city Islamabad prices, several communities are expected to flourish.
Capital Smart City Master plan is built on a township mode. It offers quite appropriate packages for residencies that are not only affordable but also depict a lifestyle concept. Amongst all the edges it provides for a housing experience entirely depends on density.
The housing scheme caters to high to low-density houses that range from 5 Marla to 20 Kanal. These areas are spiked with all the basic facilities of life that have been spread across numerous neighbourhoods. Facilities that are a part of the plan consist of the public transport network, high-rise buildings, and Central Boulevard.
The golf course community, Overseas blocks, mixed-use waterfront apartments, Executive block, Smart Villas and capital hills all are part of the big picture.
So far the developers have issued a master plan of Overseas districts.
Overseas Block Master Plan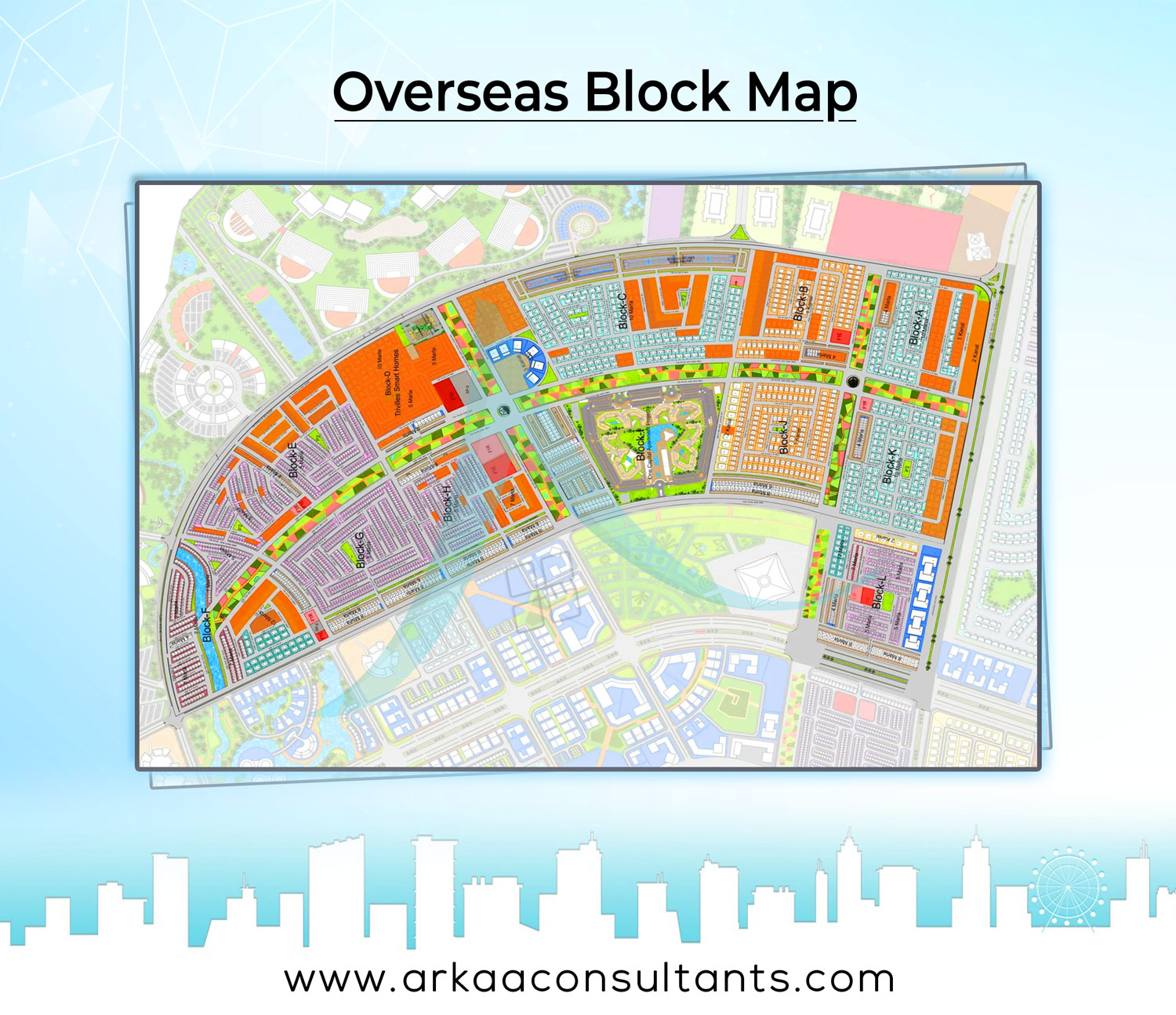 CSC has launched its complete master plan and Capital Smart city Overseas block map Sector-1. You can peek at the whole allotment of the community. It's a revised and up-to-date comprehension plan, and additionally, you have a respective area of your plots in the Overseas block using the map above.